Interview with Dr. David Fajgenbaum, a Doctor's Race to Turn Hope into Action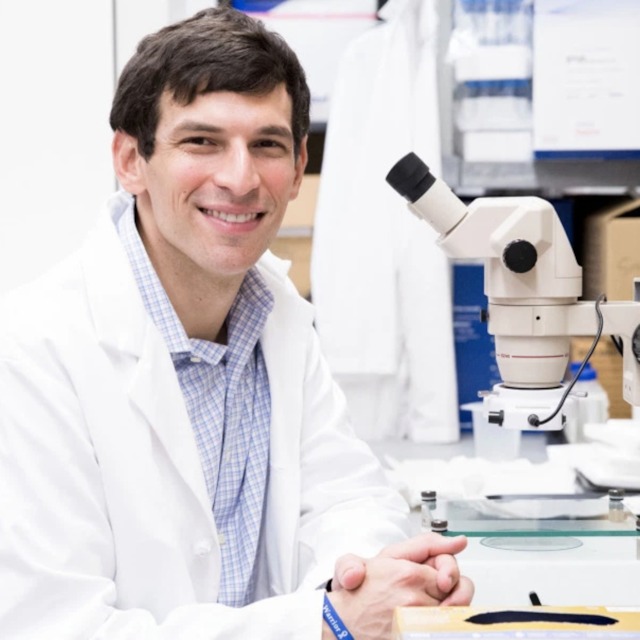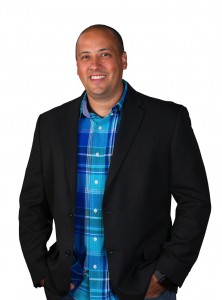 Listen to this powerful interview with Dr. David Fajgenbaum who has an incredible new memoir, "Chasing My Cure: A Doctor's Race to Turn Hope into Action". David's story is truly unique; it's a tale of learning to live, while dying: a universally relatable story about getting up and fighting back after life knocks you down.
A former Georgetown quarterback nicknamed "The Beast," David Fajgenbaum was also a force in medical school, where he was known for his unmatched mental stamina. But things changed dramatically when he began suffering from inexplicable fatigue. In a matter of weeks, his organs were failing and he was read his last rites. Doctors were baffled over a condition they had yet to even diagnose; floating in and out of consciousness, Fajgenbaum prayed for the equivalent of a game day overtime: a second chance.
Miraculously, Fajgenbaum survived, but only to endure repeated near-death relapses from what would eventually be identified as a form of Castleman disease—an extremely deadly and rare condition that acts like a cross between cancer and an autoimmune disorder. When he relapsed on the only drug in development and realized that the medical community was unlikely to make progress in time to save his life, Fajgenbaum turned his desperate hope for a cure into concrete action: between hospitalizations he studied his own charts and tested his own blood samples, looking for clues that could unlock a new treatment. With the help of family, friends and mentors, he also reached out to other Castleman disease patients and physicians, and eventually came up with an ambitious plan to crowdsource the most promising research questions and recruit world- class researchers to tackle them; instead of waiting for the scientific stars to align, he proposed to align them himself.
More than five years later and now married to his college sweetheart, his hard work has paid off: a treatment that he identified has induced a tentative remission and his novel approach to collaborative scientific inquiry has become a blueprint for advancing rare disease research. His incredible story demonstrates the potency of hope, and what can happen when forces of determination, love, family, faith and serendipity collide.
David Fajgenbaum, MD, MBA, MSc is one of the youngest individuals to be appointed to the faculty at Penn Medicine. Co- founder and executive director of the Castleman Disease Collaborative Network (CDCN) and an NIH-funded physician- scientist, he has dedicated his life to discovering new treatments and cures for deadly disorders like Castleman disease, which he was diagnosed with during medical school. He is in the top 1 percent youngest grant awardees of an R01, one of the most competitive and sought-after grants in all of biomedical research. Dr. Fajgenbaum has been recognized on the Forbes 30 Under 30 healthcare list, as a top healthcare leader by Becker's Hospital Review, and one of the youngest people ever elected as a Fellow of the College of Physicians of Philadelphia, the nation's oldest medical society. He was one of three recipients – including Vice President Joe Biden – of a 2016 Atlas Award from the World Affairs Council of Philadelphia. Winner of the RARE Champion of Hope: Science award, Dr. Fajgenbaum has been profiled in a cover story by The New York Times as well as by Reader's Digest, Science, and the Today Show. Dr. Fajgenbaum earned a BS from Georgetown University magna cum laude with honors and distinction, MSc from the University of Oxford, MD from the University of Pennsylvania Medical School, and MBA from The Wharton School. He is a former Division I college quarterback, state-champion weight lifter, and co-founder of a national grief support network.
Order "Chasing My Cure" at bookstores nationwide or at http://www.chasingmycure.com/