Interview with Jake Fox, Former MLB Player & Entrepreneur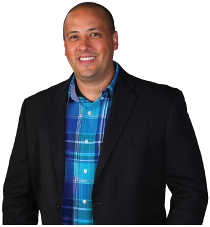 Derek talks with former MB player Jake Fox about his athletic and entrepreneurial journey. Jake opens up about stories from the locker room, the challenge of finding balance, making tough decisions to put family first, and about his new company.
Former MLB Player and Minor League legend, Jake Fox recently launched new clothing line, The Fox Code.
The Fox Code, created in conjunction with partner, Alexy Posner, is a lifestyle and clothing line geared to capture the mentally behind baseball. Throughout his years of experience in the Majors and Minor Leagues, Fox has developed a "Code" that helps players navigate the ups and downs of the sport. His ripple impact from his 13 years as a Professional Baseball player is unparalleled; now, as he shifts into a new role as a Hitting Coach in the San Francisco Giants organization, Fox is ready to share what he's learned with the world.
"We're selling a mindset, we're selling an idea, we're selling an attitude, where people can enjoy the ride, enjoy the journey and strive to look for the joys in everyday life that people miss or that we, as baseball players, take for granted," Fox said.
The brand, which will develop into a podcast launching this fall, is truly a line that promotes a way of life. The Fox Code logo says it all. The dynamic duo use the "greater than" sign to show their true purpose for the brand.
"We really want to help people see that they're really in competition with themselves; with the person they were the day before," said co-creator, Alexy Posner. "We want to show not only baseball players, but everyone, just go out there and strive to be their best self day in and day out."
Through the ups and downs of life, Fox's goal has always been to motivate his players and others around him. Baseball, a game based on failure, can teach great lessons when you pay attention and enjoy the ride. The Fox Code is a brand that represents the witty and charismatic one-liners that Jake has used to teach his players to live in the moment.
Learn more at Website: www.thefox-code.com Instagram: @thefoxcode