Interview with Robert Mallon and Bill Watkins, Founders of Rusty Lion Academy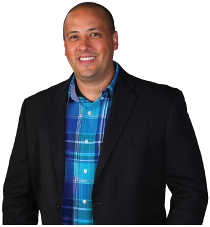 Derek Champagne,CEO of The Artist Evolution, interviews the Founders of Rusty Lion Academy.
Bill Watkins and Robert Mallon are two best friends who together have over 80 years of professional experience as leaders, managers, entrepreneurs, and coaches.
For years, they kept hearing from men struggling to grow their companies and careers without screwing up their lives.
Bill and Robert talk with Derek about becoming a better leader, finding work/life balance, developing & motivating a team, and setting measurable goals.
That's why they founded Rusty Lion Academy and developed their proprietary framework called "The Launch SequenceTM."
When men master their process they get what they want most in the most important areas of their lives. When they do, they live present and fulfilled while still making the Big Impact they were put on this earth for.
Learn more at www.rustylionacademy.com