Interview with Greg Fess, President of Pinnacle Media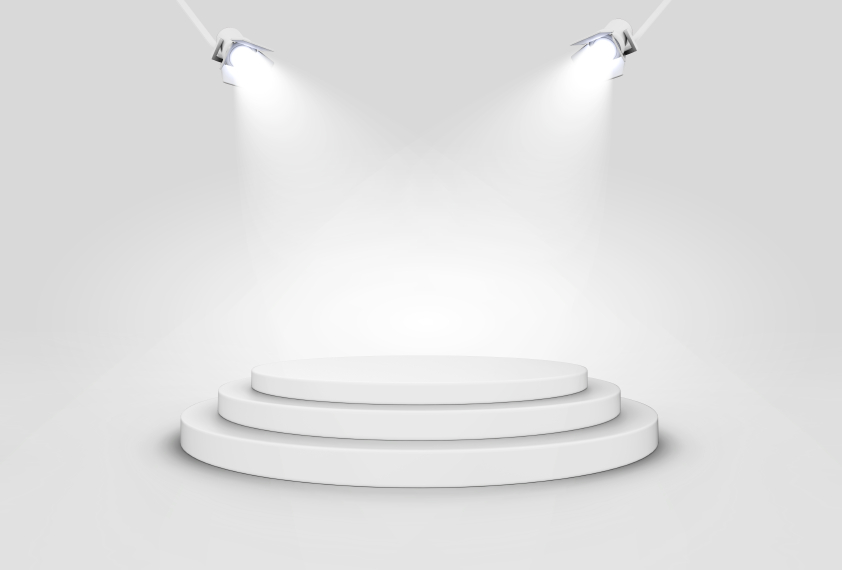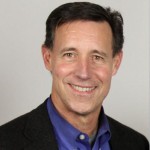 TODAY'S GUEST:  
Greg Fess, President of Pinnacle Media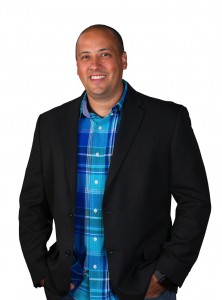 BLS Host :
Derek Champagne
CEO of The Artist Evolution
Our guest today is Greg Fess, successful businessman and President of Pinnacle Media. Greg, my agency has had the privilege of working with you and your media company for the past several years and I have been impressed with your business approach and proven track record for building great products and teams.

Greg, thank you for being this week's guest on our Business Leadership Series. Welcome and please tell us a little bit about yourself.
My name is Greg Fess and I am very blessed to be married to my wife, Judi, for 34 years. We have a great family with 4 children, (3 daughters) ages 30, 28, 28, and (one son) 25 and 2 sons-in law married to my 28 year old daughters. We have lived in Little Rock ever since we were married and love it.
You were a college athlete. Can you tell us more about that experience?
I attended the University of Arkansas on a tennis scholarship and received my degree in Marketing. I stayed on as an assistant tennis coach and received my MBA. I met my wife in graduate school and she also has her MBA.
My years at the University were some great years and our tennis program was very successful winning the Southwest Conference and being one of the best teams in the country. I learned a lot through that experience and about playing for something bigger than yourself such as the U of A in this case. We had a very close group of guys that were all passionate about making the U of A tennis program the best.
Tell us more about how your business career started.
My business career started with the investment business and lead to hotels and restaurants until the late 90's when my partners and I discovered television. While I had some fun times and met some great people in the hospitality business, I have really enjoyed television. Being in Spanish television in Arkansas at this time with the Hispanic growth so strong is a tremendous privilege and opportunity for me. I have been able to work with a passionate team of people dedicated to a common goal, objective, and cause much bigger than any one person.
Your company has received numerous awards and has been instrumental in developing some great scholarship programs. Can you share more about this?
Our company, Pinnacle Media (Univision Arkansas), has received several community service awards for our scholarship program that we started over 4 years ago and local stories we have covered in our local community news show. Specifically, we were recognized by the University of Arkansas Latino Alumni Society for our community service for our scholarship program. The Univision Arkansas Scholarship Fund was started over 4 years ago and has given over $75,000 in cash and NTI scholarships to Latino high school and college students. We will have over $30,000 this year to give in scholarships and it has been a wonderful program to be connected with. We have several partners including all 3 Everett dealerships, Domino's, and Northwest Technical Institute in Springdale. Our local show, Asi Es! Arkansas (This is it! Arkansas) and its former host, Belen Gomez, received 2 awards from ALPFA and its Leaders in the Community program and also the United Workers Coalition for its involvement in the community. We are very proud to be recognized and it is a top priority of ours to cover stories that are important for Arkansas Latinos and to help make their lives better.
What is your present business?
Pinnacle Media is the Arkansas affiliate for Univision (Spanish television) and covers both Central Arkansas and the Fort Smith-Fayetteville areas. We produce a local newscast plus 2 local shows in our studios each week, Asi Es!, a local community news show and Razorbacks En Espanol, our local sports show. We are also expanding our local health, nutrition, and fitness programming this year and we are excited about it!
What got you into this business?
I got into television in the late 90's and was introduced to Univision in 2002 because our company had several new TV markets and needed programming. We were able to enter into affiliation agreements with Univision for several markets including Salt Lake City, Oklahoma City, Tulsa, Minneapolis, Detroit, Kansas City, Fort Myers-Naples, Amarillo, Waco, Portland, and our Arkansas markets. I was the point person in this process and gained a great deal of experience and a strong appreciation for what Univision means to the growing Latino population. The company I was with became a victim of the poor economy and I left in 2008.
In 2009, my partners and I had the opportunity to purchase the Arkansas Univision stations which was very exciting and scary at the same time. I knew the Latino population was growing rapidly in Arkansas, but, the economy was terrible and it felt like the world might be coming to an end. Fortunately, the economy bounced back and the last 5 years have been some of my most satisfying years.
The business and investment opportunity was the driving factor in buying the stations, but, over the last several years, I have become more passionate about serving my awesome staff, our viewers, our advertisers, and the local communities we reach. It is easy to fall in love with the Latino community. They are very hard working people who love their families, have a strong faith in God, and truly appreciate our country and the opportunities it offers them.
Can you share any challenges or setbacks you've 
experienced in your career and how you got through it?
I realized not long after we started this company that we are in the education business. Most of our advertisers are non-Latino and do not know the value of Univision and the opportunity it offers to reach the Latino consumer. It has been a slow process to get advertising budgets re-allocated to Spanish because it means that companies need to have some bilingual staff to serve Hispanics when the advertising works. It has taken time to warm advertisers up to this opportunity, but, they are smart business people and many have come to realize that Latinos represent all of the future growth in Arkansas and they need their business if they want to continue growing. The lesson I have learned is that knowledge is power and if we provide helpful information to the business community, they will respond. It does not happen fast and it has taken awhile to turn the big ship towards the Spanish opportunity, but, it has definitely started turning in Arkansas.
Can you tell us about any recent success stories that your business 
experienced?
The Hispanic Heritage Festival is a great success story and was started by Univision Arkansas and the Fayetteville Chamber in 2013 to celebrate the achievements of Latinos in Arkansas and the rich heritage that they have brought to our state and country. The Festival has grown each year and there were several thousand people there this past October enjoying great music, a soccer tournament, booths, a health fair, many kid activities, wonderful food, and great entertainment with Hispanic dancers, and Univision's TV stars on the stage. We celebrate and feature a different Hispanic country each year. The first year was Panama and the President of Panama came and helped open the festival. The following year was Mexico and the Mexican Consulate was there to celebrate with us. Last year, we featured Columbia, and it was an amazing celebration! This year, we will celebrate El Salvador and we are very excited about it! There are many Latinos from El Salvador in Arkansas and it will be very special!
I have seen many success stories with advertisers. I feel like we represent a bridge between non-Latinos and Latinos. While they both live in the same communities, they have lived separately and there has been a wall between most of them. Certainly there is a language barrier that exists. Our job is to help bridge that gap wherever possible between our advertisers, viewers, community leaders, and other local organizations. I have seen such a change and willingness to embrace our diversity. My staff is made up of Latinos and non-Latinos and we are all passionate about building awareness to the value of our Latino community and all of us working together to build better communities.
Can you share one big takeaway that you have learned over the years in leading your businesses?
I have learned over the years that if we just focus on trying to get a little better every day and move the ball down the field, we will impact others in ways we did not think possible! Inch by inch, it is a cinch!
What's your best piece of entrepreneurial/business advice for us?
It starts with belief in yourself and a strong work ethic. However, you must work smart and strategically and be purposeful about your direction and actions. Goals are very important and help us stay focused and on track as long as they are realistic goals. I think it is important to know yourself and focus on things that you can do well. All you can do is your best and you must focus on improving and getting better. Our viewers expect perfection in our business and want great local programming and news 7 days a week. It is impossible when you are starting a TV business with limited resources to provide everything. We are better than we have ever been, but, it has taken awhile to grow our revenue and increase our abilities to add resources to offer more local programming. It has been exciting to grow and add more staff and local programming to better reach the communities we serve. We just expanded our local newscast last week and will continue expanding as we can.
How do you continue to grow as a leader?
Be a student of the game and never stop learning from others. My team inspires me to be better every day because they have a tireless energy and are very passionate about serving our viewers, our advertisers, and communities that we reach. Also, find some way to serve your community as a volunteer or in some way that you feel is important. We need more leaders impacting our communities in positive ways.
Can you share any resources that have helped you/your team to grow?
My favorite book I have read in the last year is called "Howard's Gift" and I have gone through it with our team. It talks about having a business plan for your life's work. Howard Stevenson was head of Harvard Business School for many years and shares his thoughts on life, not just business.
How can someone contact you?
I can be reached at gfess@duo-media.com.

Greg, thank you for taking time this week to share you your personal story for success and for how to grow as a leader!