Social Symphony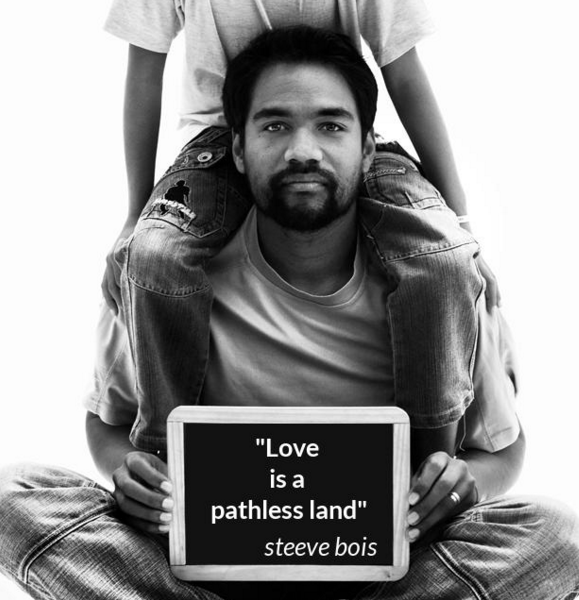 Our featured guest today is Steeve Bois, who lives and works in France. He is the founder of the app "Social Symphony" (SoSymphony), a music app and he also works in IT.
Can you share a little bit about your background?
I was born in Paris and I lived there and in other parts of France. I earned a 2 year degree in Computer Science and spent 2 year teaching IT and programming courses. I have worked as tech support for an IT Consulting Company for the past 5 years.
When I worked for my company's clients, I used to do more than I was supposed to do. For instance, when I saw that something could be improved, I did a more efficient version of it and gave it for free to the client. I was always egger to learn and help. It was a real pleasure for me as it was the occasion to learn more about technologies and people were happy about that.
Because of this habit, I caught my supervisor's attention and he asked me if I was interested in working with Yann Arthus Bertrand (the French ecologist/film director/photographer. He made the movie "HOME" and the "Earth From Above" exhibition). At that time he was looking for an IT specialist for Altitude, his former photographer agency.
Today, after 11 years working with Arthus-Bertrand, I understand what it means to be creative when you have to accomplish big challenges without having a lot of resources.
I live in a little village, in the country side of the suburb of Paris, near the Champagne region with my wife and our three boys.
What motivates you?
Firstly, what motivates me is the desire to express myself and to learn new things and meet inspiring people. Thanks to my job with Yann Arthus-Bertrand, I have had the occasion to meet a lot of fantastic and inspiring people. Sometimes they are famous, other times not. For example, I've worked with Al Gore and Wangari Mathai (Nobel Peace Prize winners) or Marc Ona Essangui, who received the Goldman Environmental prize. I also work with my coworkers.
Secondly, I love to help people. I do it all the time, in their personal or their professional life. Sometimes I think I'm like a therapist.
Can you share about a time that your work as a little more "up front" and not so "behind the scenes"?
In 2009, during the Climate Summit in Copenhagen, a speaker who came from Mali was about to pitch his project in front of the President and the ministers of Mali, and a lot of important people. When he wanted to launch his Power Point document, nothing happened. He tried to do it again and the audience saw a big blank screen instead. I was not supposed to do anything, but without thinking about who was there (journalist, all Mali's government, etc.), I stood up and jumped on stage to see how to solve the problem. People saw it on the big screen, what I was doing to fix it. Finally, the document was opened. The speaker thanked me and everybody applauded me.
What is your current role?
Today I still work for Yann and his NGO GoodPlanet as a Digital and IT manager. Basically, that means I work on things that people see (Social Media/Website development/AdWords/Mobile Applications etc.) with the different departments of GoodPlanet and on things that people don't see (webservers and web services).
I have also worked on a side project called called "Social Symphony" with my two co-founders, Pratham (developer) and Fred (the musician). Social Symphony is a music maker app, like an Instagram for music: you don't need to be a musician to create great and harmonious music in only seconds.
What got you into it?
I met people who helped me to understand that I needed to express myself honestly, taking into consideration my strengths and weaknesses. Social Symphony is a consequence of this shift.
Can you share more about the process of bringing Social Symphony to life?
When I had the idea of Social Symphony, I didn't know how to make it real. I didn't have the network, the knowledge or the money. I choose to not give more power to obstacles, and thanks to years of practicing meditation, I could manipulate my thoughts. It is like reprogramming yourself. On my road to bringing Social Symphony to life, I met the right people at the right time. Today, I have the craziest and talented IOS developer, and the best musician I could work with. Both are my co-founders.
Furthermore, I always wanted women in the team, because I think that what makes a good team the best team – a good mix of men and women. We have 3 talented women who work with us as designers.
What do you want our audience to learn from you?
Good thoughts without real actions are useless. It's ok to read articles and to follow people or brands on social media to keep you inspired. But if you don't leap into action, authentic action, you won't change anything, you won't realize anything, and you won't become who you are supposed to be.
What's your best piece of entrepreneurial advice for our audience?
To accomplish what you want, you need information and intuition. Learn, practice, fail, learn, practice etc. and feel free to stop and have nap sometimes.
Do you have a clear message audience can get / take away and what's next action step?
During your entrepreneurial journey, if you don't pay attention to the effectiveness of your actions, you'll fail. The best advice I can share, from my modest and short experience, is to focus each day for a few moments on calming your breath, or meditating. You will learn how to manage your thoughts and see things more clearly. When you fail (because you'll fail), you will better understand that it is ok to fail and each experience is an occasion to learn and grow.
Is there any way that our audience can take part in what you do?
If you think that making music needs time and knowledge, download Social Symphony and I guarantee you that in less than 10 secs you'll create a harmonious music and you'll have a beautiful smile on your face: http://j.mp/SoSymphony
How can our audience contact you?
You can contact me on social media, by mail and on my about.me page:
steeve@socialsymphonyapp.com
http://steevebois.com
https://twitter.com/esthete
https://fr.linkedin.com/in/steevebois
http://www.facebook.com/steeve.bois
http://instagram.com/steevebois